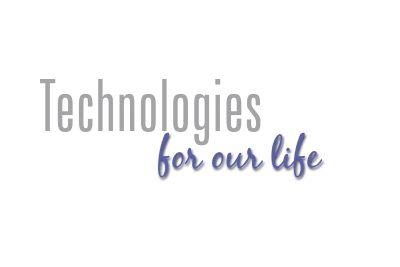 Ab.Acus is a research-driven, market-oriented company.
We aim at spreading and exploiting ICT and engineering-based methodologies in the field of social sciences, humanities, and medicine.
Ab.Acus strives to meet the citizens' needs by turning the full potentialities of new technologies and existing know-how into new applications.
We carry on a lot of projects working with several different international partners. Are you interested in becoming our partner and in working with us? Visit the section "Contact us": together we can make the difference!
07

Revolutionary innovation: how could innovation change our world ?

The Slovak Presidency of the Council of the EU is co-organising an Innovation Conference with the Slovak Liaison Office for Research and Development in Brussels and the Slovak Centre of Scientific and Technical Information.Join us to discuss new technologies and innovations with inventors and scientists, and how they will change our daily lives.This conference aims to:present revolutionary innovations in selected spheresbring together researchers, innovators, entrepreneurs and policy-makers to discuss the impact of innovation in the future and changes we will have to addressopen up discussion on social and economic dimensions of revolutionary innovation

08

European Commission/OECD event - Launch of OECD Science, Technology and Innovation Outlook 2016

The OECD's biennial publication of the Science, Technology and Industry Outlook "OECD STI Outlook" reviews key global trends in science, technology and innovation (STI) policies and performance in OECD countries and other major international economies. Through comparative analysis, it informs policy makers about recent and anticipated changes in global patterns of STI and their possible implications for national science and innovation policies.

08

Launch of the European Human Biomonitoring Initiative (#HBM4EU)

Do you want to know more about our daily exposure to chemicals and its impact on your health? The European Human Biomonitoring Initiative (#HBM4EU) is a joint effort of 26 countries and the European Commission, co-funded by Horizon 2020.#HBM4EU signals a greatly increased awareness of the need to understand the impact of such exposures on human health and the need to find a balance between useful and harmful whilst considering also industrial competitiveness and disease prevention.

14

European Guide and recommendations for the combined funding of large scale RDI initiatives

Large-Scale Research, Development and Innovation (RDI) Initiatives also known as LSIs are increasingly playing a vital role across Europe for the development and commercialisation of new novel products and services.The EU-GREAT! project is exploring the best practices and barriers faced by stakeholders of LSIs in combining funds from different public and private sources.This Workshop aims at disseminating the main lessons learnt during the project implementation as well as key recommendations for improving the administrative and policy frameworks of public-private funding instruments to ease the combination of funding and stimulate investments.
May 2018
April 2018
Ab.Acus participates to the European Robotic Forum (ERF) 2018 in Tampere on 13th-15th March. The ERF is "the most influential […]
March 2018
Next week, on 13th-15th March 2018, in Tampere, Finland, will take place the European Robotics Forum (ERF2018), the most influential […]