Descriptors of physical activity in daily life can tell a lot about the behavioral status of a person as well as the evolutions in the follow-up of an orthopedic surgery or a drug related therapy or the evolution of a disease.
Current technological evolution on the field of sensors and wearable electronics opens the unprecedented possibility to collect data about movement and activity outside controlled laboratory settings. The challenge, in order to unlock the analysis and the understanding of longitudinal changes in free living conditions, is the development of robust yet unobtrusive platforms for data collection.
WearMe is a wearable monitoring system aimed at acquiring and analyzing qualitative and quantitative parameters about human movement in a daily timespan and in unconstrained living conditions. Ab.Acus' experience enabled the recording of reliable data from wearable sensors, their secure management and advanced analysis, tailored on custom specific applications.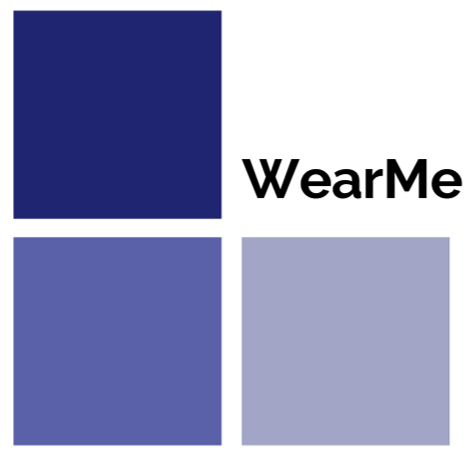 The acquisition of data is made through a multi-sensor wearable platform that can be connected directly to the user's smartphone through Bluetooth.
The multi-sensor platform is easy to wear and can be used during the daily activities in free living conditions (working, walking, social life, etc.), no particular clothes are required. Data coming from accelerometer, gyroscope and barometer is acquired continuously during all day in order to characterize the subject's physical activity in terms of high-level features such as intensity and variability, but also through fine grained analysis through steps identification and gait analysis.
The user can easily manage the platform through a user-friendly mobile application. The WearMe app provides a login procedure for the association of data to a specific profile, manages the connection to the wearable platform, performs the data acquisition in background, without requiring any interaction after the process start, and sends the data to a secure cloud-based repository for data storage and analysis.
A web-based dashboard is available to the operators to easily access to raw data and statistics, as well as to manage the users database. The dashboard represents a powerful tool that will support researchers and clinicians within the entire path from recruitment to monitoring, by providing a customizable and intuitive interface.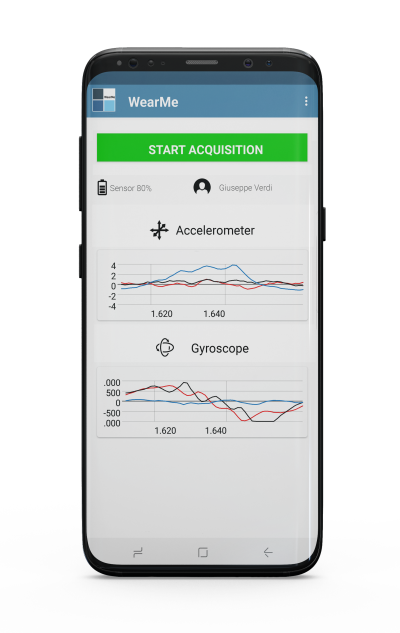 References
Tonti S, Marzolini B, Bulgheroni M, Validation of a cloud based ecosystem for behavioral and physical monitoring in free-living context. JMIR Preprints. 10/07/2019:15417