Project Description
SPROUTS – Research software for plant motion analysis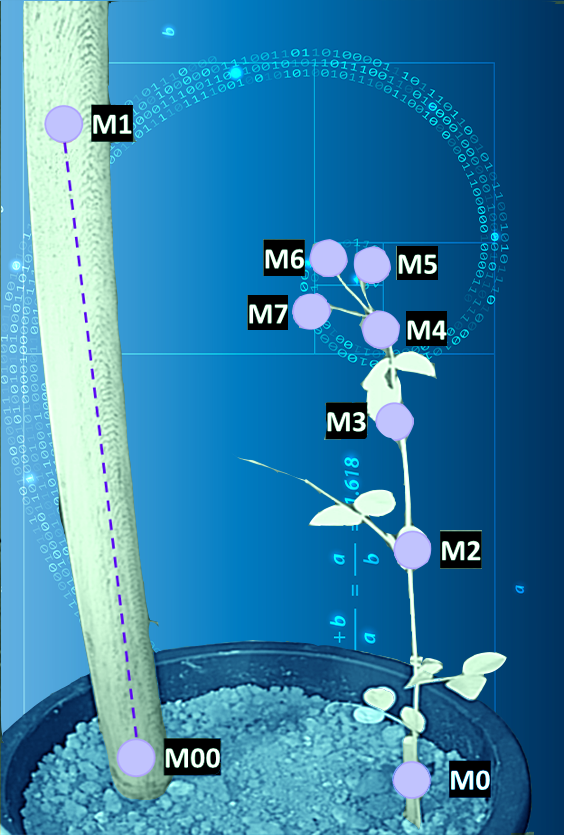 SPROUTS is a custom software developed inside a wide research project in collaboration with University of Padua that aims at studying plants behavior.
The project is being carried out by the department of Psicology of University of Padua and it wants to target the challenging goal of investigating intention behind plants movements by analyzing kinematic patterns from plants video in controlled conditions.
The acquisition setup consists of two cameras used to obtain a stereoscopic vision of each plant. SPROUTS software enables semi-automatic tracking of key points of the plant and, using the stereoscopic setup, reconstructs the 3D trajectory of each key point along the whole movement. 3D trajectories of different points undergo a devoted processing to compute features suitable to describe plants movement (maximum speed, circumnutation center, circumnutation length, etc.) and specific aspects of climbing plants behavior.
References
Guerra, S.; Peressotti, A.; Peressotti, F.; Bulgheroni, M.; Baccinelli, W.; D'Amico, E.; Gómez, A.; Massaccesi, S.; Ceccarini, F.; Castiello, U. Flexible control of movement in plants. Sci. Rep. 2019, 9, 16570.
Ceccarini, F., Guerra, S., Peressotti, A., Peressotti, F., Bulgheroni, M., Baccinelli, W., Bonato, B., Castiello, U., On-line control of movement in plants, Biochemical and Biophysical Research Communications (2020). https://doi.org/10.1016/j.bbrc.2020.06.160
Ceccarini, F., Guerra, S., Peressotti, A., Peressotti F., Bulgheroni, M., Baccinelli, W., Bonato, B., Castiello, U.,   Speed–accuracy trade-off in plants. Psychon Bull Rev (2020). https://doi.org/10.3758/s13423-020-01753-4