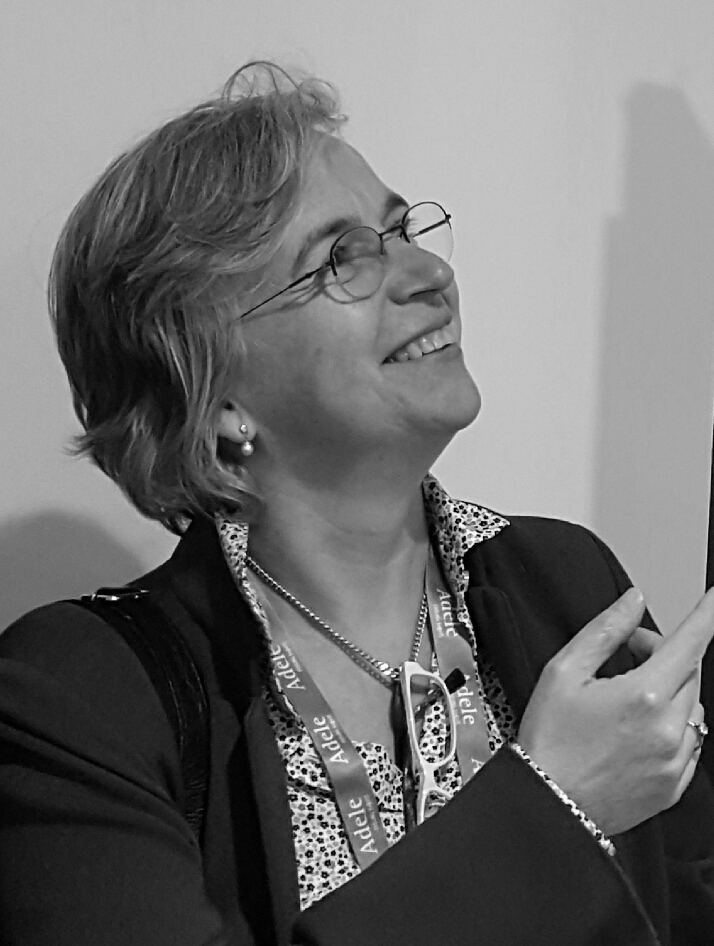 Electronic engineer, she has been Ab.Acus' R&D Director since 2006. Since 1995, she has been in charge of the R&D management for research centres, clinical centres, and private companies.
Her expertise is in the pianification and management of research projects and in the design and development of software applications. Her main working fields are assistive technology, biomechanics, scientific and diagnostic instrumentation management, factory automation. She is also involved in teaching activities in academic and professional environments.
In Ab.Acus, she is involved in the design and development of software for biological data acquisition, displaying, processing and filing by means of wireless sensors during walking and upper limb motor activities. She cooperates with the University of Padua, General Psychology Department, supplying design and technological support in neuropsychological research in humans and animals. She developed for the Child and Mother Hospital of Trieste, a devoted software for fetal movement analysis and reaching and grasping analysis in infants. She is author of publications in motion analysis of humans and animals and neuropsychology applications.